Royal Navy Torpedo Director - 1909
The following scans, from the Royal Navy's Torpedo Manual, Volume 3 1909 (ADM 186/365 from the UK's Public Record Office) have been contributed by Tony Lovell. On his own website he has created a simulation of this director, along with other components on board a WW1 destroyer: Destroyer Simulation. The main part of his site is devoted to 3-dimensional images of WW1 warships: The Dreadnought Project.
Click here to begin.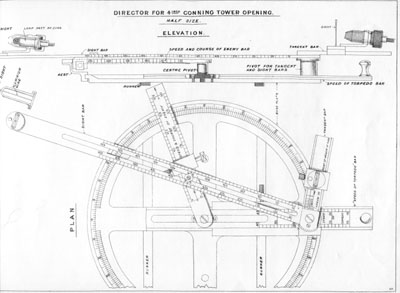 Pattern 2006 Torpedo Director (click for a much larger image)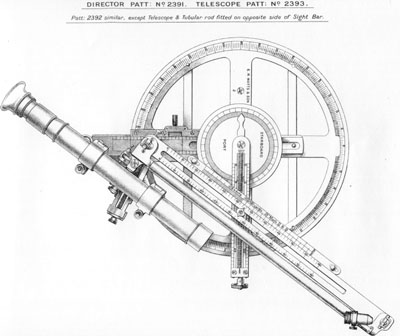 Pattern 2391 (from ADM 186/366 Torpedo Manual: Addenda 1911) (click for a much larger image)
---
Last Updated: 23 January, 2003.

Return to WWI The Maritime War

Return to WWI Archive main page.