German Navy Tactical Orders
(source: Public Record Office ADM 186/55: CB1548 German Navy Tactical Orders)


---
Commander-in-Chief High Sea Fleet

1st March 1917.

Gg. 1482 F1.

Alterations and Additions No. 29.

Most Secret.

TACTICAL ORDER No. 24.

Approach Formation.

1. The handiest approach order for the Fleet, since the reconstruction of the III and IV Battle Squadrons, is squadrons in line ahead, with the first squadron broken up into divisions, and is indicated by J flag superior to the numbered pendants.

Example:-

Signal J 3124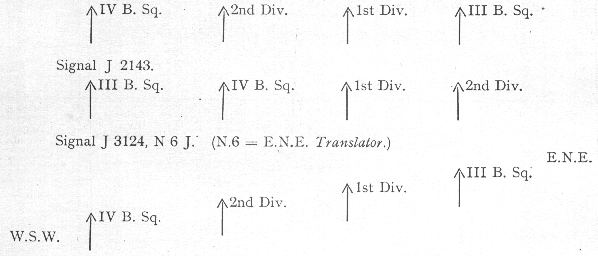 2. Changes from or into this formation are executed in a similar manner as laid down in "Alterations in the Order of the Fleet" exercise regulations.
Example:-
Signal J 3124 Burgee G. J. 4. (Attention is drawn to the fact that the II Battle Squadron has not been mentioned amongst the Divisions, so that the III Battle Squadron represents at the same time the 3rd Division, and the IV Battle Squadron represents the 4th Division. They may be addressed accordingly).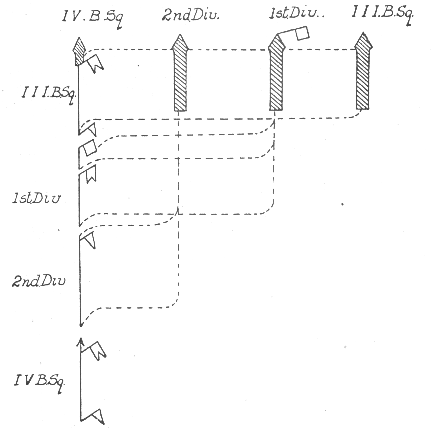 ---
Last Updated: 21 November, 1999.

Return to German Navy Tactical Orders

Return to WWI The Maritime War

Return to WWI Archive main page.