Henry Maddock's Letter Home
Jeanet Stephan has provided a copy of her Great Uncle's letter home mentioning the Battle of Jutland. It has been transcribed below, a few editorial notes transcribed [thus] -- scans of the original are at the end.
---

Mess 36 H. M. S. Vanguard
4th Battle Squadron
Grand Fleet
c/o G.P.O.
London

10:6:16

My Dear Mrother + Father.

Your letter and parcel which I received yesterday I thank you for very much. I see the papers have got all the news but it is not quite correct because they have lost more than us. I enclose you Admiral Jellicoe's letter to the fleet [not reproduced].

I have heard from Morris [his brother, who took his brother's advice (in a letter home in January '16: "The reason I am writing back so soon is to to tell Morris to join the army not the navy as he can only join as deck hand or stoker as he is over 18 years old") and served in France with the (Duke of Wellington's) West Riding Regiment where he was wounded twice and died as a result of his wounds in November 1921, and so the Maddock parents lost both their sons] about a week ago and he said nothing about having a bad cough but perhaps the weather and routine has something to do with it. He said they had no leave now but while leave breaking goes on they will not get any.

Yes it quite correct about Kitchener he is gone to David Jones locker still they are making a lot of fuss but what about the other poor chaps they are nothing but they are [g]one same as he was. I am not allowed to say whose to blame but it quite correct what you say. I have see Harold Campions vessel but its not up here with the fleet she ---.

During the action [Battle of Jutland, 31 May 1916] we ought to have been stationed down below in the office but we kept going on the upper deck to see the progress of the fight. I see a couple of destroyers hit by twelve inch go sky high. The shells were dropping all round and we had some very narrow escapes of being hit but wait till we catch them out again if the weather favourable they'll get it hot and no doubt about it either.

We are not getting very good weather now.

Hoping you are all well as I am at present. The surgeon has put an underneath strap on my truss so as to keep it in position. He does not think of me going to the hospital as he say I have no hard work to do sitting down writing.

Several of us volunteered for submarines but the skipper said none of the staff was to leave the ship for subs.

I must now close.
Your loving son
Harry

P.S. Hope the children are alright and Nellie still goes to school then.
---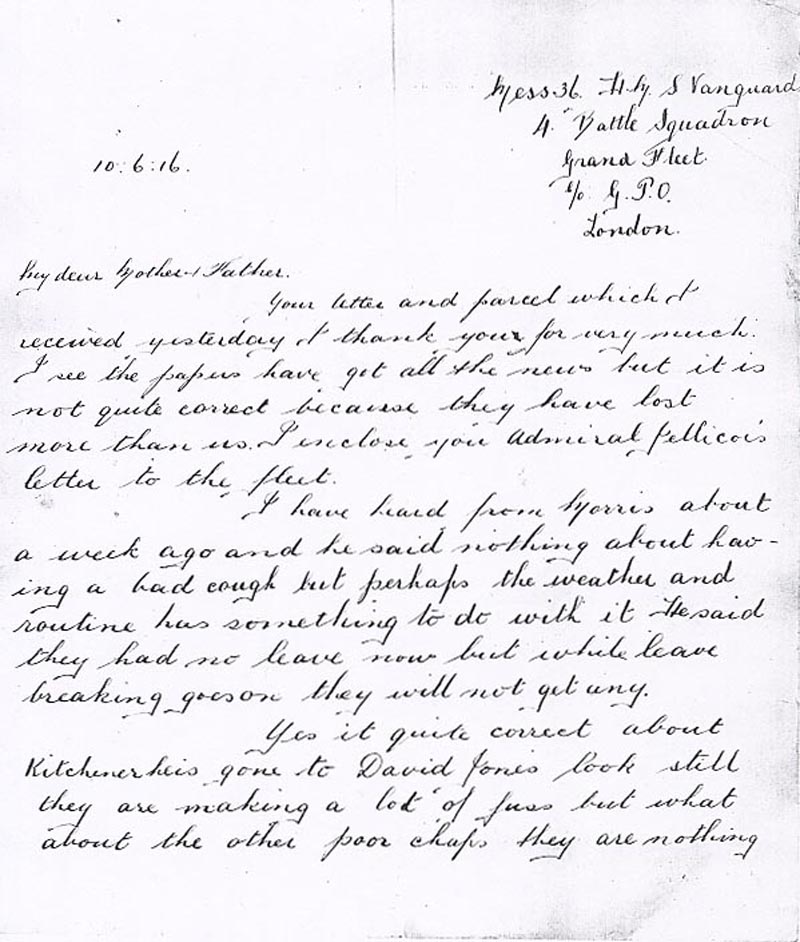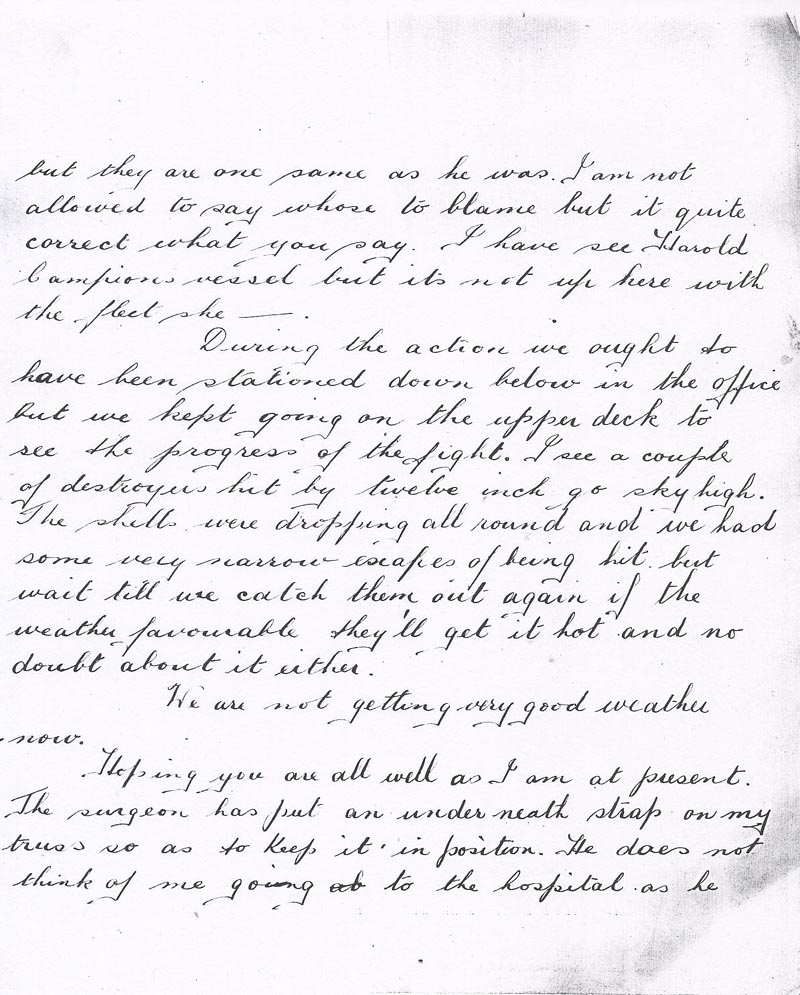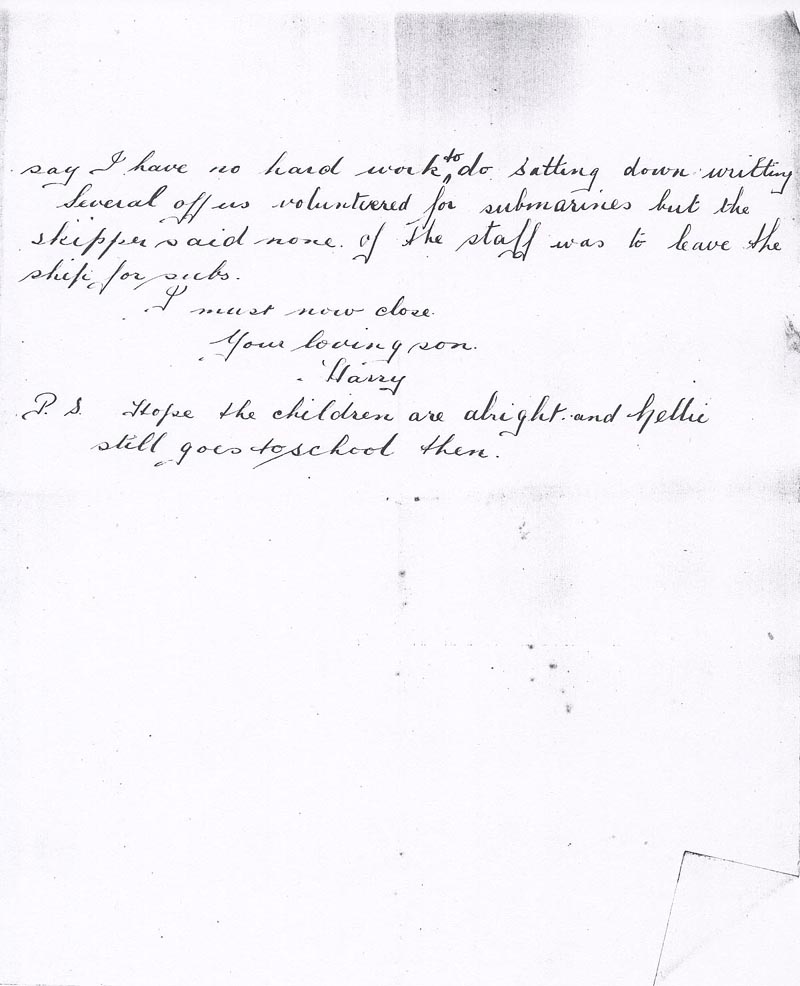 ---
Last Updated: 23 January, 2004.

Return to WWI The Maritime War

Return to WWI Archive main page.