Man-of-War Ensigns - 1913
Click on the images below to get an enlargement (jpeg format).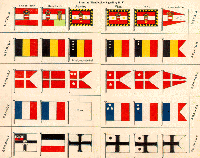 Austria-Hungary, Belgium, Denmark, France, Germany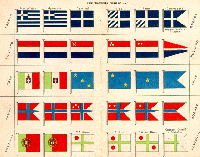 Greece, Holland, Italy, Norway, Portugal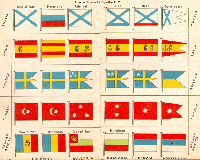 Russia, Spain, Sweden, Turkey, the Balkans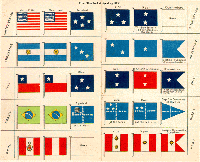 USA, Argentine, Chile, Brazil, Peru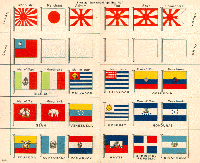 Japan, China, Misc.
Return to WWI The Maritime War
Return to WWI Archive main page.
---
Last Updated: 16 January, 2000.