Remains of HMAS Sydney
Llody P. Simpson's article "H.M.A.S. SYDNEY" in the Number 4, 1970 issue of Warship International notes that after she was paid off on 8 May 1928, she was broken up in Australia-- but a few fragments of her still remain: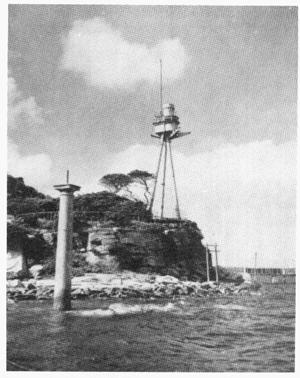 The foremast at Bradley's Head. The column in the water was once part of the General Post Office in Sydney, and now is marks one end of the measured mile starting at Fort Denison.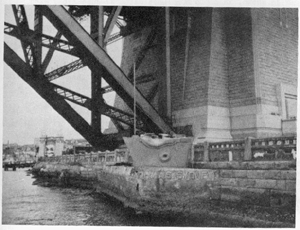 Sydney's bows in the sea wall at Milson's Point, almost under the Sydney Harbour Bridge.
---
Last Updated: 25 May, 2002.

Return to WWI The Maritime War

Return to WWI Archive main page.